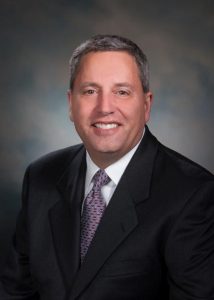 ---
Gregg has over 25 years experience in the acquisition, disposition and financing of triple
net lease properties on a nationwide basis, and has completed triple net lease transactions
with a total value in excess of $2.5 billion. He has completed transactions with
household name tenants including CVS, Kroger, Home Depot, Lowes, Owens Corning,
PPG, and Nordstrom. After acquisition of properties, Gregg has been instrumental in the
Asset Management of all properties, including responsibilities for oversight of ongoing
Landlord Obligations, Loan Compliance, Insurance, Refinancing and Lease Negotiations.
Gregg has advised wealthy individuals and family partnerships on the acquisition and
financing of triple net lease properties to complete 1031 tax free exchanges.
Gregg has an MBA degree from Southern Methodist University with a concentration in
Real Estate and a BBA degree from The University of Wisconsin – Madison with majors
in Finance and Insurance.
Gregg is a Licensed Real Estate Broker in Georgia and Illinois